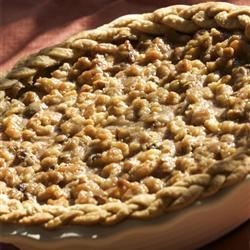 In Albania it is traditional to eat pumpkin and walnut pie. In the West these meals are usually typical for Thanksgiving and pumpkins are associated with Halloween. But in Albania, especially in Catholic families, it is typical to eat the traditional pie on Christmas Eve.

In France it is traditional to eat oysters and smoked salmon for Christmas. In addition to seafood the French are also known for eating lots of fruits on Christmas; in particular apple, pear, orange and winter melon.

In Lithuania it is typical to eat fish along with their twelve-dish Christmas Eve supper. They eat herring with a variety of vegetables but mainly carrots and mushrooms. It is also typical for them to drink poppy milk.

Most countries eat chicken or fish on Christmas, but in Jamaica it is also typical to eat goat meat. The meal is made with curry – goat curry is typical in several Caribbean countries.

In Malta it is traditional to make a dessert that looks like a tree log. This Christmas log is name out of chocolate and candied fruits. In Malta they also make chocolate salami, which doesn't actually contain any meat and it isn't just a Christmas dessert.

In the Czech Republic Christmas season is the time for baking Christmas cookies. Small cookies in a variety of shapes typically made with sugar, cocoa, nuts and jam are prepared throughout the Winter Holiday season.

In New Zealand they eat mostly typical Christmas meals, except for the 'pavlova'. It is a meringue desert and the Kiwis decorate it with pomegranate seeds as well as specific whipped cream called 'crème chantilly'.

In Venezuela it is typical to eat a special desert made out of cooked sliced papaya that isn't ripe yet and sugar syrup. Also they eat roasted pork shoulder – not a very common part of a pig to eat.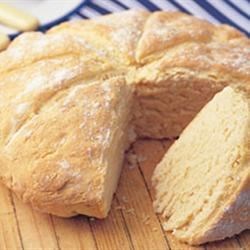 In Australia they drink champagne for Christmas. They also eat Christmas damper which is special bread traditionally baked in the coals of a campfire and is shaped into wreaths or starts on Christmas. They also eat hard candies such as candy canes and rocky road.

In Denmark they make sweet spherical pancakes and they sprinkle them with powdered sugar and served with forest fruit flavored jams. They also prepare special caramelized potatoes called 'brunede kartofler' and they drink a special Christmas beer and mulled wine.
Share this post
Interested in co-operating with us?
We are open to co-operation from writers and businesses alike. You can reach us on our email at cooperations@youth-time.eu and we will get back to you as quick as we can.