Dolls playing tennis, from the archives of Queen's University in Kingston Ontario, Canada.
In Australia they have kangaroos instead of reindeer.
Why do Christmas cards need to be flat and two dimensional?
This dark humored Christmas card makes you think twice about the hardships of Christmas.
Tropical countries celebrate Christmas too. Cards like these are popular in places like Hawaii.
This card is perfect for the tech-savvy generation.
This card is probably trying to show people that Christmas doesn't have to be crazy and rushed with big cars and masses of presents. A more minimalist Christmas.
The mustache craze has calmed down but mustaches still show up every once in a while.
Grammar nerds would be offended if they got this card.
This vintage Christmas card was probably trying to be modern by replacing reindeer with a plane. How things change.
A funny Christmas card, unless you are Santa.
Inspired by the Teenage Mutant Ninja Turtles I suppose.
Another card from a warm country pointing out the dangers of texting and driving.
Another joke card of Santa's team.
Another card trying to highlight an actual global issue while being very cute.
Tropical countries really do try to make up for the lack of snow by making the rest of us jealous.
This is a card made by a family that really loves cats.
Problems that only Santa will understand.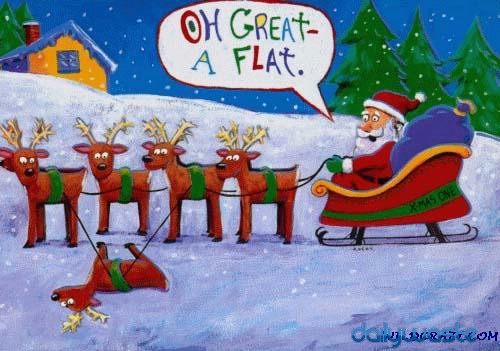 A lot of people are worried about spending Christmas with the whole family because there is always some tension…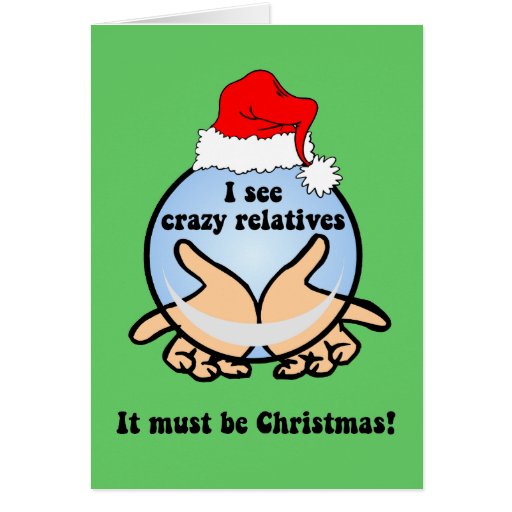 For fans of Patrick and Yak.
A card for the naughty kids, just as effective as coal.
This last cute card shows that anything can be on a Christmas card. Merry Christmas everyone!